On the legendary WOODWARD AVENUE
For more than 30 years, Pasteiner's has been an icon in the automotive car community in metro Detroit.
Founded by Steve Pasteiner Sr., an incurable "car nut," Pasteiner's is now run by Steve Pasteiner Jr., his wife Jan, and their son Maxwell.
Located on the legendary Woodward Avenue, famous for street racing in the 1960's, Pasteiner's stocks Detroit's largest selection of automotive books, more than 160 unique automotive magazine titles, and hundreds of models from 1/87th to 1/8th scale.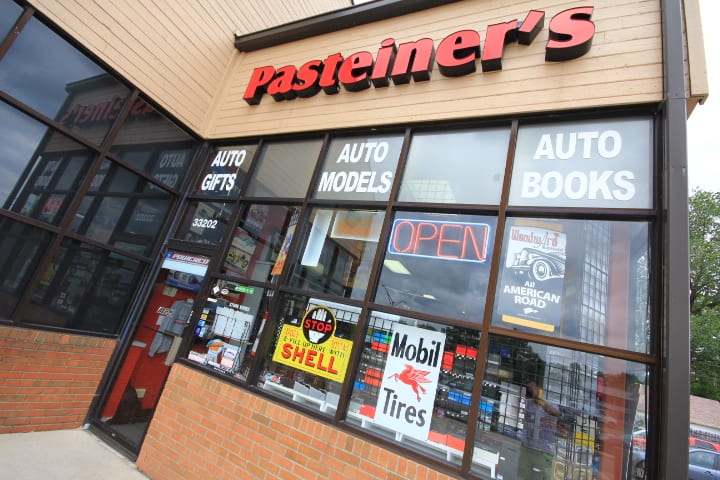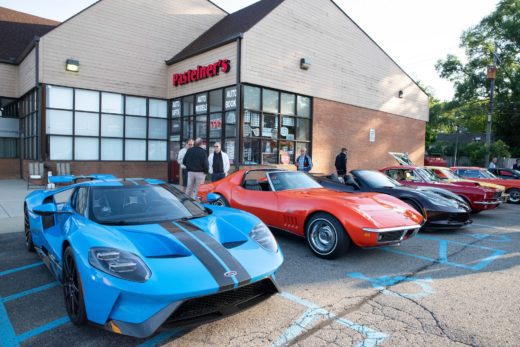 Parking at Pasteiner's
Every Saturday morning (year round) from 8AM to 10AM we host "Parking at Pasteiner's", a weekly gathering of some of the area's coolest cars and people.
It also features Jan Pasteiner's famous "Scones" - while they last!
Pasteiner's Special Events
We regularly host book signings with the authors, along with meet and greets with designers, race drivers, and other influential people in the industry. You never know who you will meet on a given day.
Every January we organize a tour of the General Motors Heritage Center, one of the world's greatest automotive collections with more than 200 of GM's historic concept and specialty vehicles.
In August, be sure to stop by as we host our "Woodward Dream Cruise" party in our parking lot. For lunch we grille more than 600 hot dogs along with beverages and have the best view of the Cruise.
Visit "Events" to see what events are coming up.
Events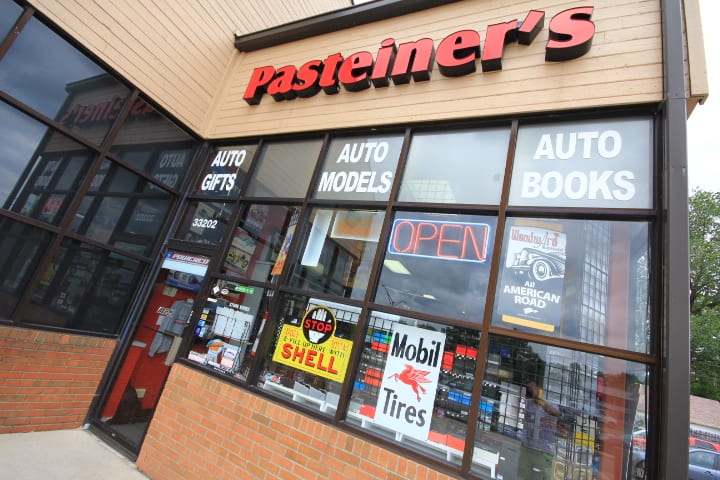 So much more in store!
This site only lists a small number of items that we currently stock. We have new merchandise arriving daily.
If you are looking for something unique or special, please contact us and we will be glad to help you… and if you are ever in Detroit, be sure to stop by.
- Steve, Jan, and Maxwell,