1/18 1972 Oldsmobile Hurst By ACME Models
1/18 1972 Oldsmobile Hurst By ACME Models
Manufactured by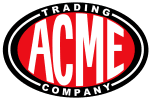 $139.95
We're thrilled to bring you our first ever 1:18 Drag Outlaws 1972 Oldsmobile Hurst 442s! These will come in two awesome Hurst themed color combinations! One will be in the classic Hurst white with gold stripes and the other in the famous Hurst black with gold stripes scheme. Both models will feature a blown 455 engine, our new Drag Outlaws drag wheels and tires, drag parachute, wheelie bars and so much more!
Out of stock
Get notified when available
Yes, notify me!
Provide some basic info and we'll send you a quick email notification when this item is available or in stock.